Improve the world, one user experience at a time.

User experience (UX) design is increasingly important in not just business, but in any organization that seeks to engage customers and audiences. At its best, human-centered UX design simplifies complex tasks, establishes greater empathy, and creates solutions that are more effective, inclusive, and equitable.

CCAD's Master of Professional Studies in UX Design is a credentialed master's degree that provides essential knowledge and experiences for you to thrive in this growing field.
Why now

UX design professionals are in high demand in healthcare, social services, government, financial services—you name it, there's a need for improved user experiences. At CCAD, you'll learn the essential elements of UX design, work on real-world UX design challenges, and build your professional network through mentorship and meaningful connections in this growing field. 

 
Why here

Building on CCAD's legacy as a place to learn creative problem solving through art and design, this is the perfect environment for training next-generation UX design professionals.

 

A program designed for ...
 
Environmental designers

Interface designers

Product designers


Product managers

Digital marketers

Project managers


Service managers

Education leaders

... and so many others
A program that works with you
Led by practicing UX professionals and other subject-matter experts, this 30-credit, non-terminal master's degree program was designed to fit the needs of working professionals. Most classes are held live online, with three to four in-person weekend workshops. Students can complete this degree in as little as one year (full-time), or two years (part-time).
 
More than interface design
While UX has traditionally been associated with software and website interface design, the true meaning of UX is far more broad. UX design can impact systems, information, environments, and much more. It's about solving challenges, improving systems, and preparing organizations for the future. Graduates develop the knowledge and the tools that employers are looking for—and that the world needs.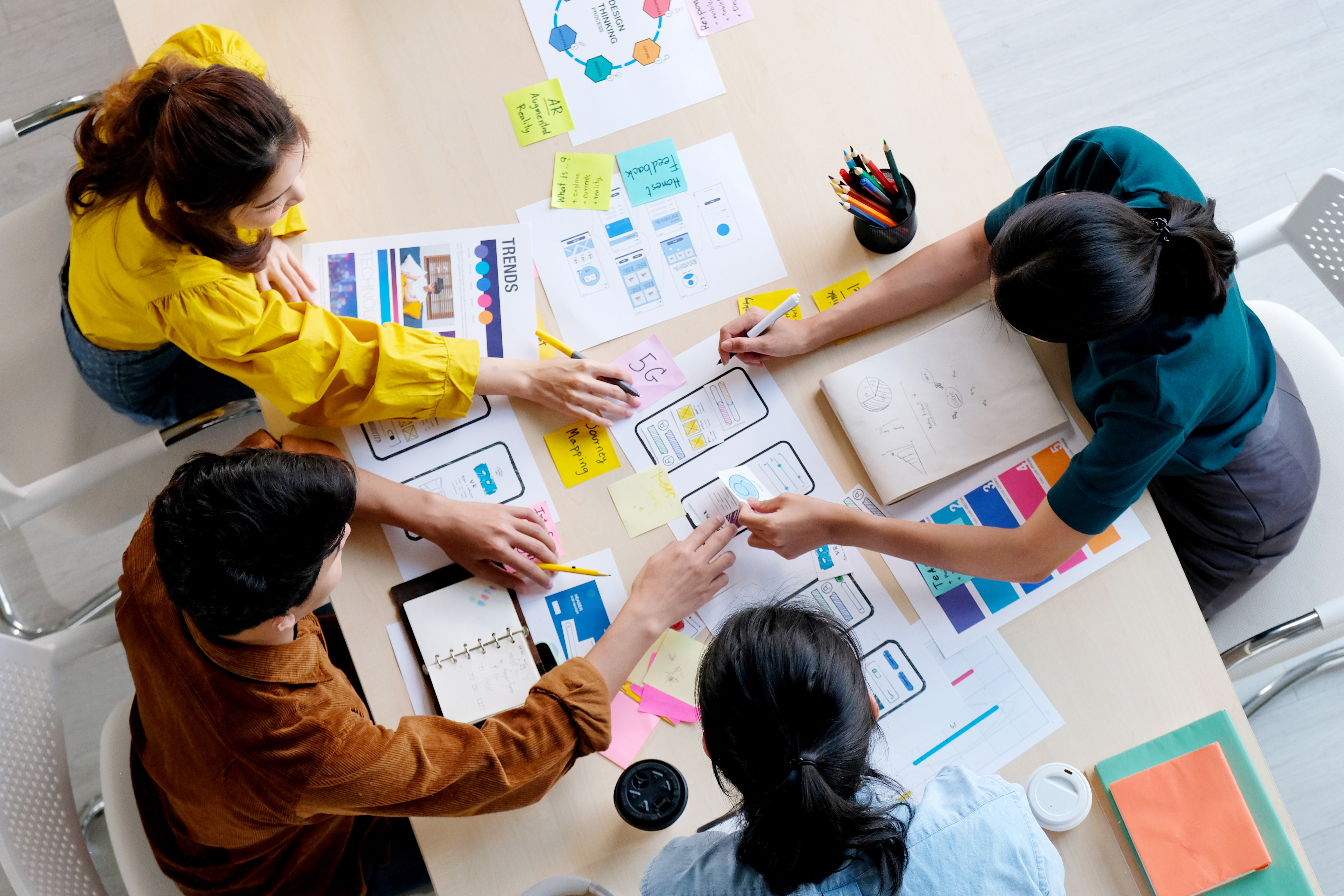 Proven expertise in design education
CCAD is one of the most respected design colleges in the Midwest, with a 140-plus-year legacy of educational excellence. And we're in a market that values design and provides ample related career opportunities. Columbus has long been a center of retail, financial services, healthcare, government, and higher education, all of which depend on superior user experiences. And it is a hotbed for both creative and technical startups—and venture capital investment. Additionally, CCAD itself has prioritized human-centered UX design to improve its own student and faculty experiences. We practice what we teach. 
MPS in UX Design FAQs:
CCAD's MPS programs are 30-credit, professionally focused, non-terminal master's degrees. These accredited graduate degrees offer students the opportunity to efficiently upskill, whether independent of a CCAD undergraduate degree or as an extension to our BFA programs.
The MPS in UX is a 30-credit-hour program. This program is offered part-time and takes two years to complete.
CCAD prides itself on multidisciplinary education. Courses will cover research, social theories, heuristics, cognitive science, cross-functional team management, interaction design, and much more. Graduates will leave with a marketable understanding of UX design theory, research, and technical knowledge.
Classes are held online synchronously (at a specific day and time) on weeknights. The program structure is a mix of lectures, reading, design critiques, discussion, and hands-on activity.
Bootcamps and certificate programs scratch the surface of UX education; CCAD's program goes deep, exploring the functional, emotional, and intellectual aspects of human-centered design—and how to apply it in current-day contexts. This is a sophisticated, credentialed degree that will open new opportunities for our graduates. In addition, while many bootcamps approach UX design from a technology standpoint, CCAD emphasizes service design, a more holistic approach that includes creative problem solving, social innovation, and integrations of products and services.
User experience (UX) design is increasingly relevant in not just business, but in any organization that seeks to engage customers and audiences. UX designers are in high demand in healthcare, social services, government, financial services, and other sectors. At its best, human-centered UX design helps solve social challenges, simplify complex tasks, and establish greater empathy and inclusion. Best of all, you'll build your professional network and make meaningful mentorship connections in this growing field.
Yes! In fact, it's a perfect opportunity for working professionals to add timely and relevant expertise to their skillset. Classes are online and on weeknight evenings. The curriculum is available on a part-time basis so most working professionals can maintain their full-time jobs.
These tests are not required for enrollment. View the application form for other requirements.